About butterfly valve
Butterfly valves have been around for a long time and have been used more and more widely in various industries since the 1930s when they first came out.
Butterfly valves are usually made of cast iron and their name is based on the function of their discs. There are several different types of butterfly valves, but there are always two basic types of butterfly valves — lug and wafer.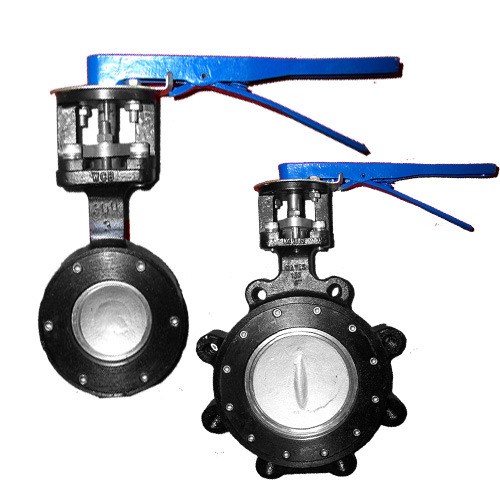 Butterfly valves are classified as "quarter turn" valves. The valve can be opened or closed by rotating the metal disk of the butterfly valve a quarter turn. When the butterfly valve is fully open, the fluid is allowed to pass almost unrestricted; the valve can also be gradually opened to reduce flow; when the butterfly valve is closed, fluid is stopped from passing.
Lug butterfly valve
The lug design of the butterfly valve is somewhat similar to a 3-piece ball valve where one end of the wire can be removed without affecting the opposite side. This can be done by using threaded inserts, flanges and two sets of lugs (bolts) that do not use nuts, as each flange has its own bolt. It is thus convenient to clean, inspect, repair or replace the lug butterfly valve because you do not need to shut down the entire system.
Wafer butterfly valve
The primary function of the wafer butterfly valve is to maintain a seal that prevents bidirectional pressure differentials in the fluid flow to avoid any backflow in systems fabricated for one-way flow. This can be achieved by the use of tight fit seals (eg O-rings, gaskets, precision machined) and flat valve faces on the downstream and upstream portions of the valve.
Butterfly valve applications
Lug and wafer butterfly valves are used in many applications in the industrial sector, including food processing, pharmaceutical, chemical, petroleum, water and wastewater management. It is important to not that in the food processing, pharmaceutical and other industries where the cleanliness is extremely demanding, sanitary valves are the best choices.
Valves used in these industries are typically manufactured in accordance with the "Drug Quality/Manufacturing Standards", cGMP (Current Good Manufacturing Practice) guidelines. Most butterfly valves have replaced ball valves in many industries. This is especially true for those who deal with oil because they are cheaper and easier to install.
Please visit http://www.adamantvalves.com/ for more information.